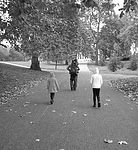 Chris has a passion for front line service delivery, in particular, giving a voice and opportunity to the most vulnerable children, young people and families in our community.
Chris understands that work within the helping profession inevitably involves uncertainty, ambiguity and fallibility due to an imperfect knowledge base. The public have high standards in safeguarding children but achieving them is becoming more problematic for practitioners and systems alike.
Chris has over 20 years of experience in working across government and non-government and his commitment to quality assessments and practice is recognised across the sector, both nationally and internationally. Chris utilises an ecological systems and relationship based approach to social work and has a well-developed framework for assessments and interventions.
Chris provides assessments and interventions across many areas, including:
- Social assessment reports
- Carer assessments
- Comprehensive case consultations and reviews
- Safety planning
- Case conferencing and care planning
- In-home family support and preservation interventions
- Reunification assessments and interventions
- Out of home care interventions
- Carer support
- Child and Family counselling
- Engaging Fathers
- Working with high risk young people
ASSESSMENT & INTERVENTION